Projects
Design and construction of document storage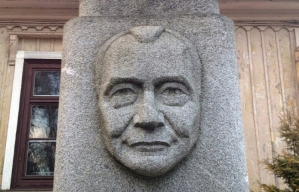 Client: State Agency "Memorial Museum Association"
Architect: M. Mihailova
Location: O. Vaciesa Steert 19, Riga
Project duration: Novembris 13 - December 21, 2012
O. Vacietis Memorial Museum was established in 1988, five years after the outstanding Latvian poet Ojars Vacietis (1933 - 1983) passed away. The museum building is more than 200 years old, moreover, it is now a local architectural landmark. Originally it was built as a tavern Jerusalem - beloved entertainment venue for wealthy Pardaugava residents, later evolved into a dwelling house and has been rebuilt several times. Since 1960, the poet and his family lived and worked here.
Shortly before the poet's 80th Anniversary Commemoration, by end of 2012, "Memorial Museum Association" engaged "Apprime" to do architectural and artistic interior exploration of particular museum rooms, to work out simplified renovation design, as well as to create a document storage with modern shelving systems.
To complete this order we involved architect with broad experience in restoration of architectural monuments and developed a simplified renovation construction design in accordance with all National Monuments inspection requirements. Accordingly, we performed following construction works: demolished non-bearing wooden walls, reinforces the ​​beam, installed a new concrete floor with bearing capacity according to shelf system requirements, dismantled the secondary entrance door and built their outer sash according to the nature of the building, while the internal - in accordance with the safety requirements of the museum, dismantled the old oven and installed a new one, repaired and repainted the window sashes, as well as restored internal finishing.
Services: